Leasing of tents, marquees, equipment, furniture and accessories for your events and occasions. Discover our expertise in the entertainment industry as well as our commitment to personalized service that has been setting us apart from our competitors in the past sixty years. Our consultants will help you with every detail of your special event regardless of the size, occasion and affordability. Be assured that our partner selection includes only the most respected in the industry for their superb performance. Whatever your choice may be, our goal is for you to enjoy your memorable event while knowing that you made ​​the right decision.
ACME Tents is specialized in tent rental for events in Montreal.
Experience a dream wedding with valence pleated ceiling, draping to cover the columns and more. You will experience an unforgettable magical moment with our wedding tents, chapel tents and canopies feasible to measure.
The team of professionals at ACME Tents provide you with a multitude of services that will help you plan, organize and run your event successfully.
KNOW-HOW IS TO KNOW TO FORESEE!
• How many people do you expect?
• Do you plan dancing?
• Will you be accompanied by an orchestra? Or a DJ?
• What will you eat?
• Will you prefer a service at the tables or would you rather have a buffet?
• How to have easy access to the restrooms in case of rain?
• Who is in charge of the electrical installation?
• Will it be very hot under the tent?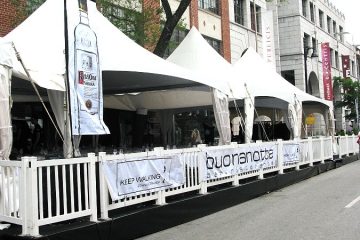 Installing a floor under a tent provides comfort in case of rain and also helps to control humidity. In addition, it will facilitate the stability and leveling of the tables and chairs...
READ MORE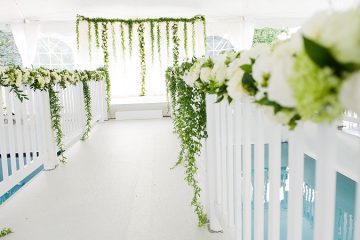 For a spectacular chic and romantic effect we can hide the entire structure of the roof with fabric panels drapes to ceiling.Decorative elements can be suspended as candle lanterns...
READ MORE